Area Commissioner Search
br>
Looking for a new challenge?
Would you enjoy sitting round a campfire as well as developing strategy?
Spare a few hours a week?
Glamorgan West Scouts are searching for a volunteer with management experience, good interpersonal skills and the ability to motivate and inspire others and who wants to do more for their community.
Glamorgan West Scouts offer a vibrant, exciting and adventurous programme for young people aged 6-25 and exciting opportunities for adults! We have over 1400 young people supported by 300 adults involved in local scouting and although our numbers continue to grow we want to give every young person and adult the opportunity to be involved.
As Area Commissioner you would be responsible for leading the Glamorgan West Scouts, ensuring that we continue to provide good quality and safe Scouting for young people, taking us forward into the future as a growing organisation that remains relevant to young people and adults alike.
The Area Commissioner would be capable of providing strategic direction and vision, and be able to work alongside people of all ages to help enable change.
If you would like any further information about this exciting and dynamic volunteering role or consider the opportunity of job sharing then please do not hesitate to contact anyone of the following people:-
Gareth Watson - scouts@garethwatson.com
Simon Brownsill - simon@scoutswales.org.uk
Sarah Riby - sarahriby@gmail.com
Craig Seaman - craig.seaman@live.co.uk
Gary Evans - robertgevans@btinternet.com
Pat Thomas - pat@afannedd.org.uk
Date Added - Friday 10th October 2014
---
As membership grows in Glamorgan West, what's the plan to keep growing?
br>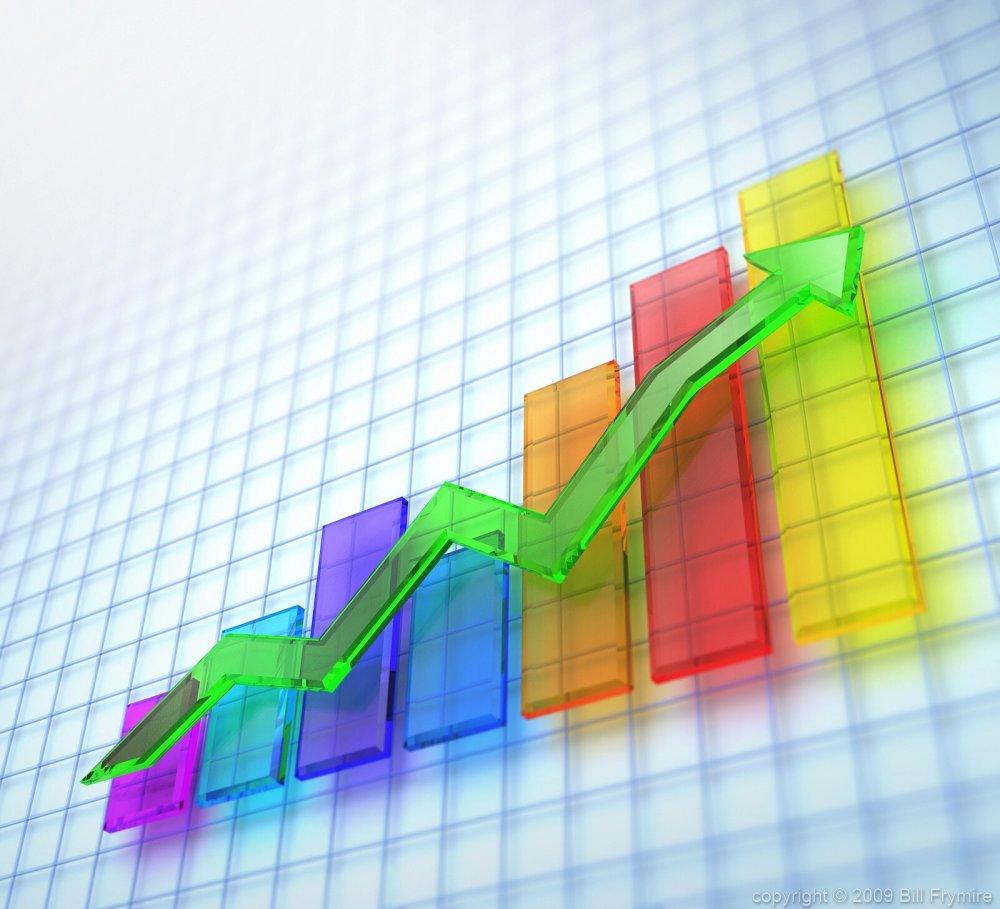 Scouting membership in Glamorgan West continues to grow, with nearly 40 new members in the past year.
The number of adults volunteering to change young people's lives has grown by 1.5%
Teenage membership has grown by 7.6%
Female membership has grown by 7%
Nationally, Scout membership has grown by 100,000 to 550,000 in the last ten years, cementing its place as the largest coeducational community-based youth charity in the UK. During this period female membership has grown from 69,996 to 128,042.
Our growth continues to transform the lives of young people by providing an inspiring programme of everyday adventure and nationally we are committing to further increase the number of 58,000 more young people, as well as 18,000 more adult volunteers, by 2018.
Scouting for all, the national development plan is designed to ensure in 2018 Scouting will be enjoyed by 500,000 young people. They will come from every background, make their voices heard and bring positive change to their communities.
Wayne Bulpitt UK Chief Commissioner is in no doubt where the success for the growth of the Movement lies "Scouting offers young people and adults alike a chance of real adventure. Scouting changes young people's lives and the communities in which they live for the better. We have a clear plan to make the Movement more diverse, more community-focused and more youth-led in the next four years. Ultimately this means we want to recruit another 18,000 adults by 2018 so that they can help offer life changing adventures to 58,000 more young people."
Chief Scout Bear Grylls comments, "I am super proud to see so many young people and adults learning new life skills, achieving personal rewards through Scouting in the UK. I am excited to see Scout numbers continue to rise across the UK and the big reasons for this are that more and more young people are realising that Scouting can give them so much – whether it's the opportunity to be involved with some incredible adventures, learn practical life, outdoor and teamwork skills, or helping to improve their local communities. People don't want to miss out and Scouting brings them all together, empowers them and allows them to make a positive impact."
Date Added - Friday 2nd May 2014
---
Why there's a bright future for Scouting
br>
Scouting gives young people hope for the future. And when I see one Scout helping another, or Scouts helping communities in flood hit areas, that makes me optimistic too. There's an amazing energy, peace and generosity which flows through the movement. It's infectious and for me that makes volunteering as much a pleasure as it is a privilege.
As a volunteer manager for Scouting in Neath Port Talbot I can take practical steps to improve lives of young people. In Scouting it's not just about the uniform or what the building looks like – it's about the attitude. We're positive, we're practical and we break down barriers not build them.
Scouting brings real change to young people's lives. It's as simple as that. On weekday nights and at weekends, young people gain confidence and acquire the life skills they need to succeed. Whether they're learning citizenship skills, exploring faith and beliefs or international issues, it's all done in the spirit of friendship. There's no such thing as failing in Scouting. You learn a new skill by doing it; your friends help you until you get it right. Then you pass it on.
Nationally, we are now implementing a plan for the next four years. In 2018 we want Scouting to be enjoyed by 500,000 young people. They will come from every background, make their voices heard and bring positive change to their communities. Locally that means getting the whole team inspired and bringing the plan to life locally. We're focussed on growing the Movement and making it open to all. We want young people themselves to decide what they do, and we want to make sure that we have a measurable impact on our local community.
Scouting already supports over 450,000 young people, and the news that the movement has grown by 100,000 over the last ten years proves that it is needed now more than ever. We take the view that every young person deserves the opportunities that Scouting offers. That's not always easy when we need more adult volunteers.
But In my own area and in many others we're growing strongly by galvanising our parents and other supporters. Everyone is getting involved – from a Cub Scout inviting a school friend along to adults involving a work colleague. When you get people excited about the possibilities of transforming young people's lives and there's no stopping them. There has never been a more important time to support young people and Scouting provides this opportunity
Graham Rees-Evans
District Commissioner, Afan Nedd Scouts
Date Added - Thursday 1st May 2014
---
Neath Port Talbot Christmas Post 2013
br>
What is the Scout Christmas Post?
The Scout Christmas Post is a scheme that offers the people of Neath Port Talbot County Borough an opportunity to send Christmas Cards at a fraction of the cost of Royal Mail. It has been in operation for over 25 years.
How the scheme works
Stamps go on sale from the start of November at a number of outlets across the Borough.
Cards can be posted in one of many special post boxes, usually found in the same retailer.
Scouts collect the cards from the shops and take them back to their headquarters.
Scout halls throughout the Borough are turned into mini sorting offices where Scouts sort the cards into alphabetical order and later into streets.
During December the cards will be delivered by teams of Scouts, all over the Borough.
Benefiting Young People across Neath Port Talbot
After a lot of hard work over the festive season the money raised from the Christmas Post will go to benefit young people all across Neath Port Talbot. The Christmas Post supports groups to provide numerous activities to scores of young people every week.
Details for Scoutpost 2013
Send your cards for only 20p per card. 30p cheaper then Royal Mail!
The last posting date for all cards is Tuesday 3rd December 2013
Cards will only be delivered to the specified areas (please see map for details), we cannot be held responsible for cards posted to addresses outside of these areas.
If you have any queries please contact Graham Rees-Evans, District Commissioner via graham@afannedd.org.uk or 01792 42885.
Date Added - Wednesday 20th November 2013
---
Scouting for all in Glamorgan West
br>
You might have heard that Scouting is changing. For the first time, we're offering an additional alternative Promise that will allow those who have no faith to promise to do their best, to uphold our Scout values and to do their duty to the Queen.
But what does that mean to Scouting here in Swansea and Neath Port Talbot?
Put simply, it means more people than ever can join Scouting. We are committed to being an inclusive organisation and we have removed barriers that might prevent those who share our values from taking part.
But none of this is as new as it sounds. For nearly 50 years we have offered an additional alternative Promise for those from other faiths that is relevant to their beliefs. In addition, non-UK citizens also do not have to give their allegiance to Her Majesty the Queen but to the country where they are living.
Of course those who wish to continue to Promise to do their duty to their God can continue to do so. Part of Scouting's role is to help young people explore their faiths and beliefs.
This latest move has attracted widespread support both from within as well as outside the Movement and is backed by faith leaders who understand the importance of Scouting being inclusive and providing amazing and surprising opportunities to both our young people and our adult members.
Change has always been part of Scouting. As our Founder, Robert Baden-Powell once said, 'Scouting is Movement, not an organisation.' Throughout its history, Scouting has moved with the times to offer the adventure, experiences and practical skills to young people of all backgrounds.
For example there are now more than 77,000 girls and young women nationally. In the last ten years, over 50 Scout groups have been formed from members drawn mainly from Muslim, Hindu and Sikh communities and many more have joined other groups too. We have removed age barriers so people can continue to volunteer in Scouting as long as they are fit and able to do so.
Today Scouting is growing faster than ever, offering over 200 activities from abseiling and archery to international expeditions. We help young people grow in confidence, discover new skills and become the active citizens of tomorrow. Our volunteers come from all walks of life and fit the fun and friendship of Scouting around their work and family commitments.
So if you want to join the adventure and make a positive impact in Glamorgan West, get in touch today.
Date Added - Monday 7th October 2013
---